Tips & Resources
Maximize your virtual experience. Follow these pointers to help you make the most of the Congress.
Connect. Interact. Exchange.
You have many opportunities to network and engage at the Virtual Congress:
Influence the conversation by asking questions during the live Q&A sessions
Access the list of international participants and establish useful connections
Discuss the latest international research directly with the authors
Meet industry representatives at the virtual exhibition to hear about the latest updates in the field
Engage your social media friends by sharing insights from the Congress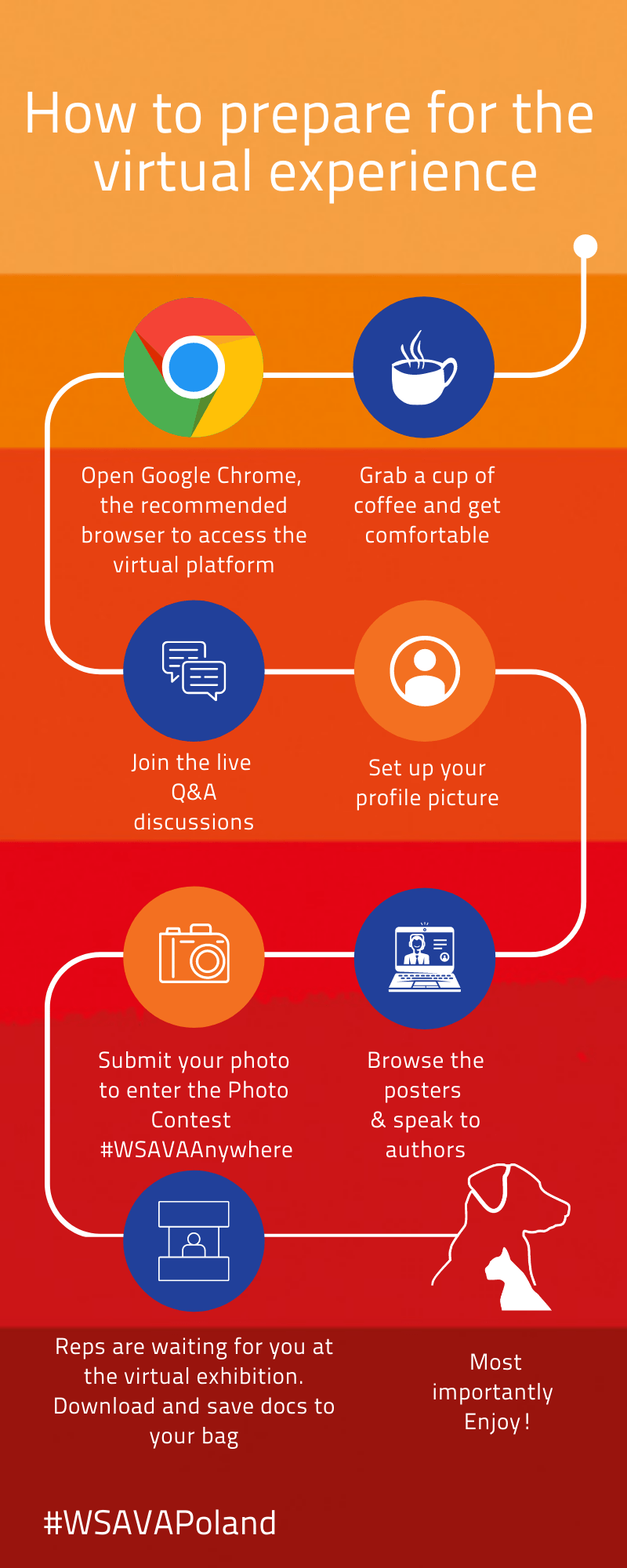 Top tips – Be ready for the virtual experience
We have compiled the following tips to help you navigate the Virtual Congress and make the most of your experience:
The best internet browser to access the Virtual Congress is Google Chrome
Feel free to click away and explore the venue! On the virtual platform, clicking on text and display screens will often take you to further information and features
Set up your profile picture in the networking lounge. This will help your colleagues to recognize and find you in the lounge
Browse the E-poster library during the Congress. The abstract authors are available to answer questions and collaborate with you during the Congress dates.
Join the live Q&A sessions and ask questions to the session speakers
Make the most of the virtual exhibition area. Our industry partners will have booth reps waiting to chat and information available for download to your virtual bag; a quick way to save material of interest and email documents to yourself.
Most importantly – enjoy this new educational experience!