How to navigate the platform
A virtual congress is new to most of us, so we're here to guide you through this new and exciting experience!
Follow these steps, tips and guidelines to find your way around.
Watch this video to get an overview of some of the features of the virtual congress platform and how to access sessions.
Enter the virtual congress platform
Go to the virtual congress login page
Type in the login credentials you received via email (you must have a valid registration, to get access to the platform)
Click on "Sign in"
If you're having trouble logging in, please contact us at reg_wsava0321@kenes.com
Please note! The WSAVA/FECAVA virtual platform will be accessible from 21 March 2021, 7:30 AM CET. Please do not sign in before this time as you will not have full access to the platform if you do so.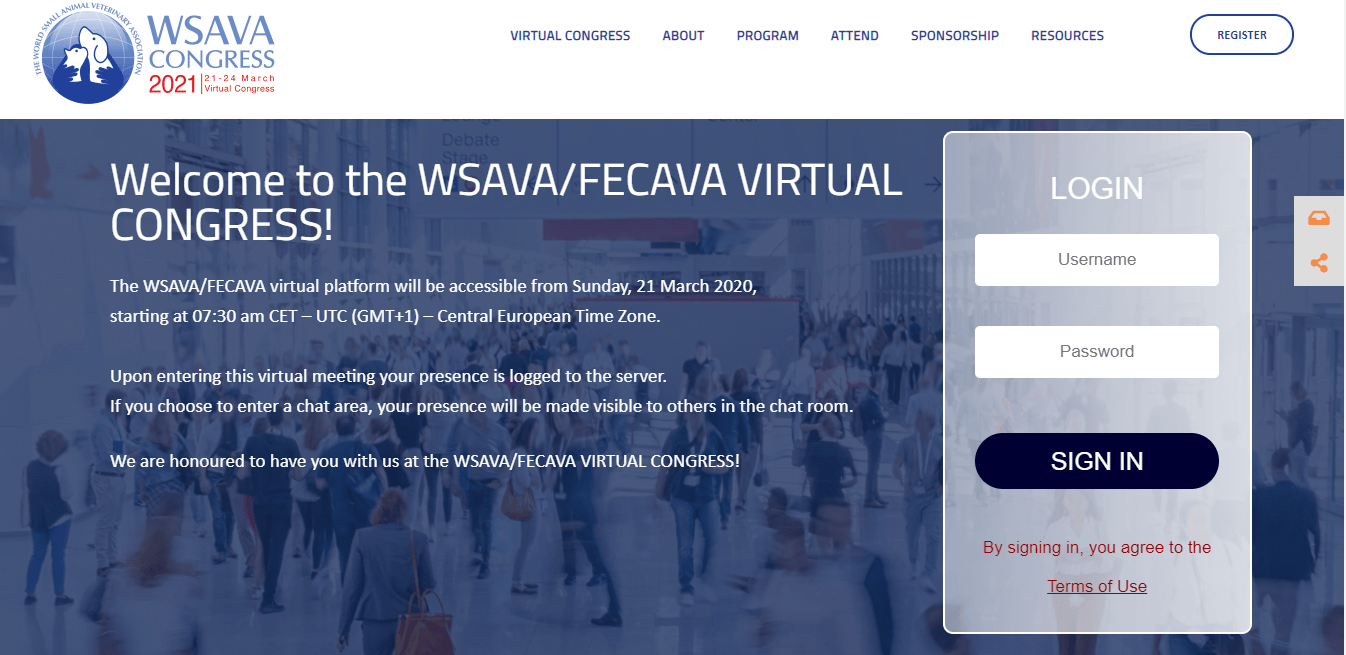 Click to explore the virtual venue!
After successfully logging in, you will arrive at the 'home screen' or the outside of our congress venue.
Click on "Enter Here" to go to the congress lobby.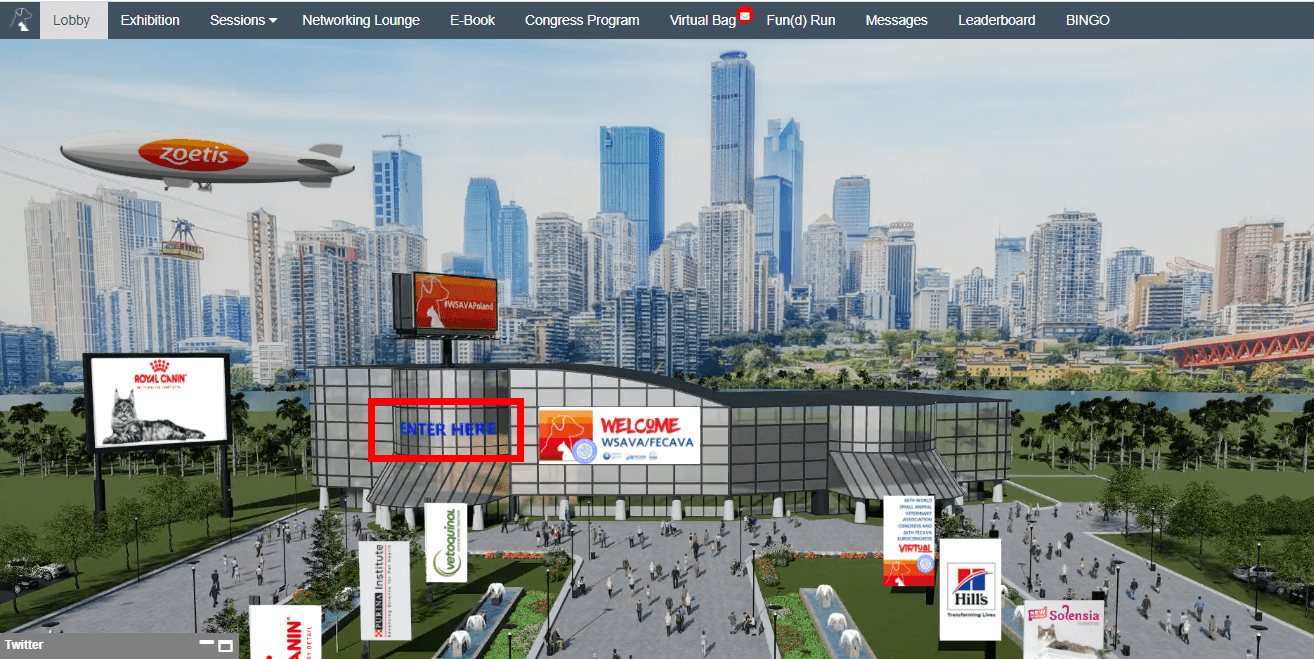 At the virtual congress, clicking on text and display screens will often take you to further information and features
All areas marked in red are clickable items that will open new screens or direct you to other parts of the platform
Additional information and other congress features are accessible via the top menu bar, located at the top part of the screen.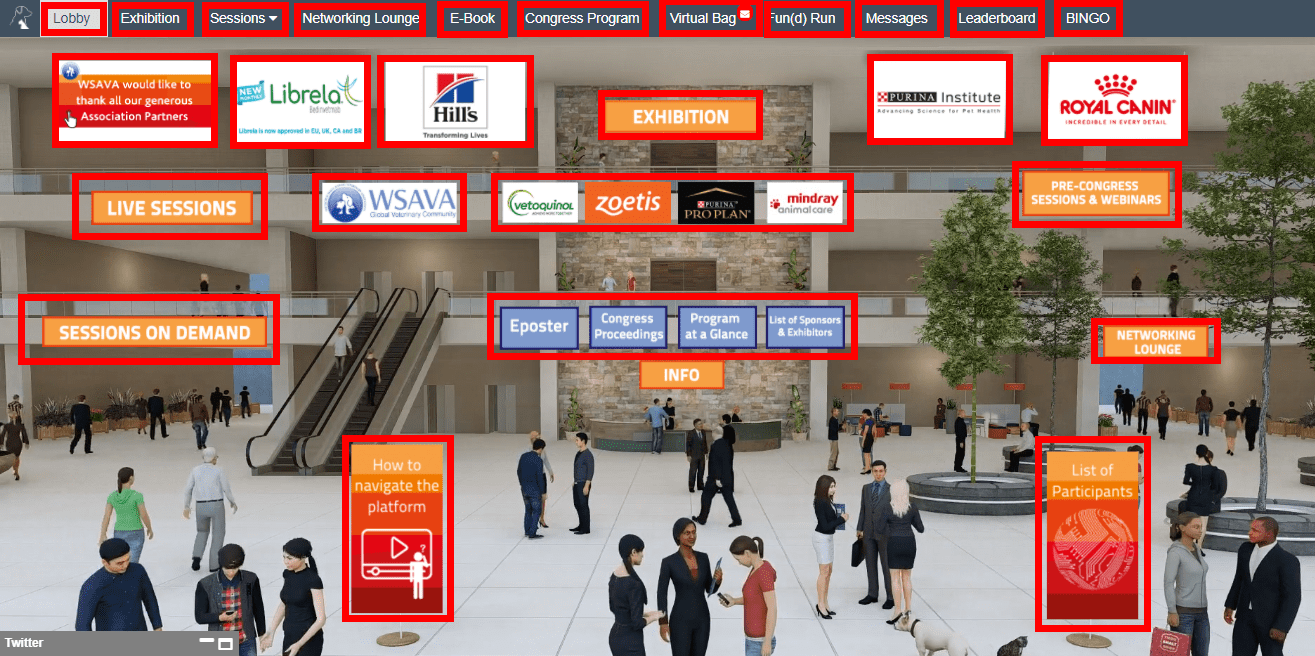 From the Congress lobby you can: