KoiPrax 3: "Koi Ulcer Disease and Aeromonas species: Current Clinical Presentations, Diagnostic Resources and Treatments"
Date: 22 September 2020
Time: 08:00 – 17:35
Place: Room D – Pavilion 4
Up to: 50 people
The Koi Practitioners Working Group is pleased to announce its third annual session (KoiPrax3), that will take place 22 September 2020 in Warsaw, Poland.
This full day meeting will feature speakers that are at the forefront of research on bacterial diseases of koi. Our honored keynote speaker will be Dr. Verena Jung-Schroers.
Fees
WAVMA members: free of charge – registration required
Non-WAVMA members: 100 EURO
Registration & Information
Please contact: J.M. Tepper, Meeting Chair for info and reservations at dvm2468@gmail.com
Faculty
Dr. Verena Jung-Schroers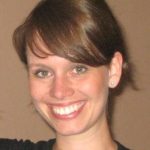 Dr. Verena Jung-Schroers is a specialized veterinarian in fish diseases working at the Fish Disease Research Unit of the University of Veterinary Medicine in Hannover, Germany.  She is the leader of the ECAAH (European College of Aquatic Animal Health) approved training centre of the Fish Disease Research Unit in Hannover. Verena Jung-Schroers is involved in many research projects of different topics, like microflora and bacteriology, welfare of aquatic animals like fish and shrimp and virology.
ESVC Behaviour: Introduction into behavioural Medicine for small animal vets from the general practice
Date: 22 September 2020
Time: 09:00 – 17:30
Place: Room E – Pavilion 4
Program:
09:00-12:00 Goncalo Da Graca Pereira (Portugal):  Dealing with inter-cat tension: Is it simply a toilet? Details make the difference in cat's perspective
12:00-13:00 Lunch break
13:00-16:00 Barbara Schöning (Germany):  Dealing with fearful and aggressive dogs: Useful approaches, necessary clinical examinations and anamneses, useful training techniques and when to send to a specialist.
16:15-17:30  Joanna Iracka (Poland): Medical Training dogs and cats:  Less stressed animals ensure easier handling and better diagnosis
Fees: 100 USD per person